FoE South Africa Project Activities

 As part of the implementation of the Frontline Resistance to Oil and Gas and Coordinated Campaigning for Climate Justice and Just Energy Transformation for Africa project, groundWork/FoE South Africa uses several strategies that contribute to the achievement of the project's objective which is to prevent new oil and gas infrastructure projects and accelerate a movement for climate justice and a just energy transition across Africa.  This is done through its national campaign entitled : Campaigns against plans for new fracking activities in the country.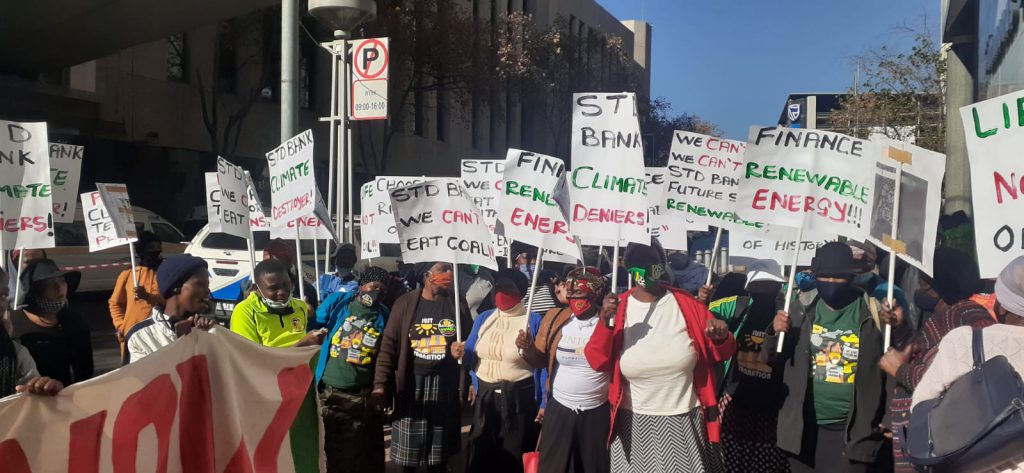 In meeting its objective of resisting oil and gas exploration and developments in South Africa, GroundWork has been actively working with affected fenceline formations, namely:
South Durban Community Environmental Alliance (SDCEA) based in Durban, KwaZulu Natal
Vaal Environmental Justice Alliance (VEJA) based in Gauteng and the Free State
Botshabelo Unemployed Movement (BUM) in the Free State
Support Centre for Land Change (SCLC) in the Cape and Karroo
Environmental Rural Solutions (Enviros) in Matatiele, KwaZulu Natal
Richard's Bay Clean Air Association (RBCAA) in Richard's Bay, KwaZulu Natal
National Water Caucus group
Coastal fishing communities and farming communities
National movements: Frack Free South Africa and Ban Fracking South Africa, Oceans Not Oil (ONO)
Regional movements: OilWatch, Africa Coal Network (ACN), Justica Ambiente (JA!), Friends of the Earth Mozambique
Legal organisations: Centre for Environmental Rights (CER), Natural Justice, Earth Justice,
to
Resist onshore Rhino oil and gas Exploration Right (350ER) through mobilization and litigation. groundWork initiated litigation with the help of Natural Justice and Earth Justice and supported VEJA, BUM, Enviros and the National Water Caucus Group to file joint litigation papers, as well as working on community mobilisation activities in the Vaal and KZN including meetings and communications with communities.
Pushing back on the influx of new gas to power applications in Richard's Bay including the Eskom 3000MW Combined Cycle Power Plant (CCPP), Richards' Bay 400MW plant and allocation of additional 2000MW emergency power preferred bidder Karpowerships at the ports of Richard's Bay, Ngqura and Saldhanna Bay. groundWork led the appeal litigation process with SDCEA, assisted by Natural Justice in the request for reasons. groundWork also appealed the 400MW Richard's Bay gas to Power plant with the assistance of Natural Justice and Earth Justice. groundWork is working with SCEA and fisher communities to mobilize the Richard's  Bay communities in resisting new gas developments though planned workshops and developing a gas media strategy (see table)
Resisting the offshore Total E&P South Africa B.V (TEPSA) exploration right application for 10 additional drillwells in Block 11B/12B off the coast of Mossel Bay. near the existing Brulpadda and Luiperd drill wells.
Supporting SDCEA in appealing the offshore Sasol Eni exploration right through attendance of legal meetings and possibly acting as friend of the court.
Preparing to challenge the undemocratic fast tracking of gas authorisations in the establishment of national gas corridors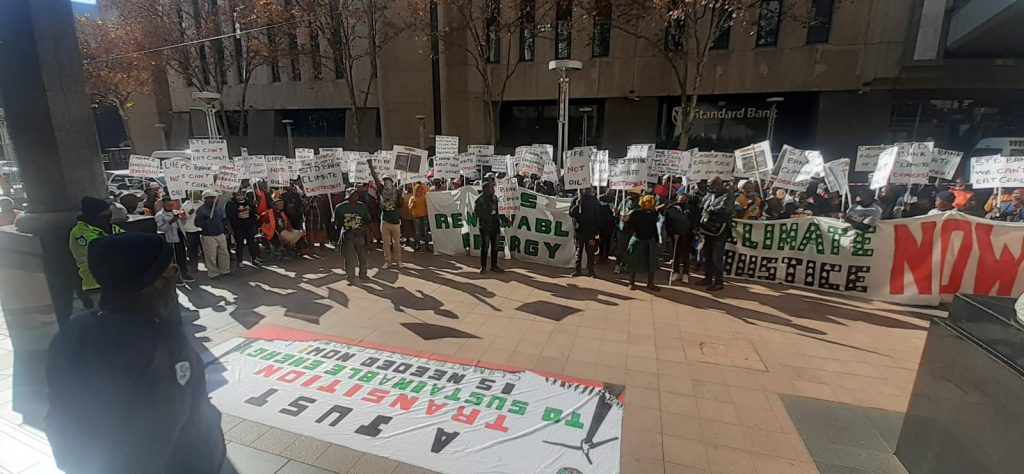 In addition, the project worked on dispelling the myth of job creation associated with gas developments through media, supported communities in the resistance to oil and gas developments including communications and finding platforms for community voices to be heard as well as planning, organizing and strategizing with communities.