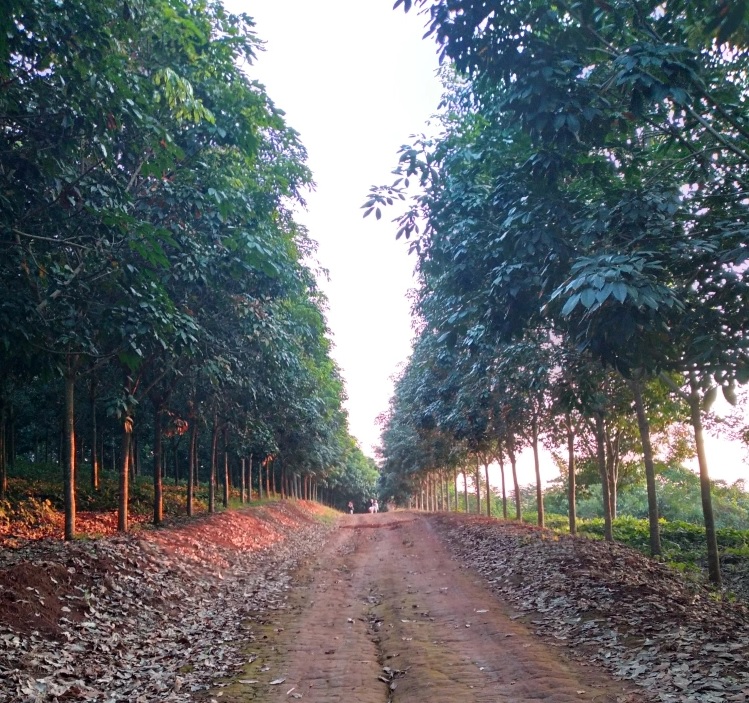 Conflicts between members of the communities affected by the Mozambique Holdings company's plantations and its managers and employees in the Lugela district have been ongoing since the company begun its activities in the area. Until today, there is no information on how the land use title was transferred from Madal to Mozambique Holdings Lda, despite the numerous requests for information submitted to Government.
The affected communities claim that there was no community consultation process for the transfer of the land use title, and that they were allowed by Madal to use several areas under Madal's title for food production. Since Mozambique Holdings Lda started operating, several community members lost their production areas without any compensation, as some of these areas were under Madal's land title but always used by the communities.
JA! and the community associations have already denounced several situations of intimidation, threats, insults and even aggression against community members and the destruction of fields and stored foods. These situations were publicly denounced, and formal complaints were submitted to the relevant authorities, including the Police. The perpetrators of these acts are well known by all, they are and have been denounced and nothing has happened. Due to the increase and aggravation of conflict situations and the dissatisfaction of these communities, the District Administration intervened with the company in order to convince the company to allow the ommunities to use part of the lowlands for rice production and for the last two years this has been the case.
However, last Sunday, the 14th of May, two peasant women from the Namadoe community were in one of these low-lying areas planting cabbage when Mr. Binua, from Mozambique Holdings, who was driving by saw them there, he stopped his motorcycle and ran towards them. As they say, the two peasant sisters, as soon as Mr. Binua reached one of the peasant women, without saying a single word, he began to violently attack her. The sister ran away, but quickly realized that her sister was still being beaten and returned to defend her. The fear was quickly forgotten and together they defended themselves against Mr. Binua, having attacked him until he bit one of the ladies and fled on his motorbike taking with him the peasant women's two machetes, but in the escape, he left his cell phone behind. This same man has already assaulted other members of the community, men, women and even a girl, with impunity, and continues to walk arrogantly through the communities as if he was untouchable. Last Sunday, he was not so lucky, and by all accounts he received a brave and well-deserved beating from the two sisters, acting in self-defense.  Read more