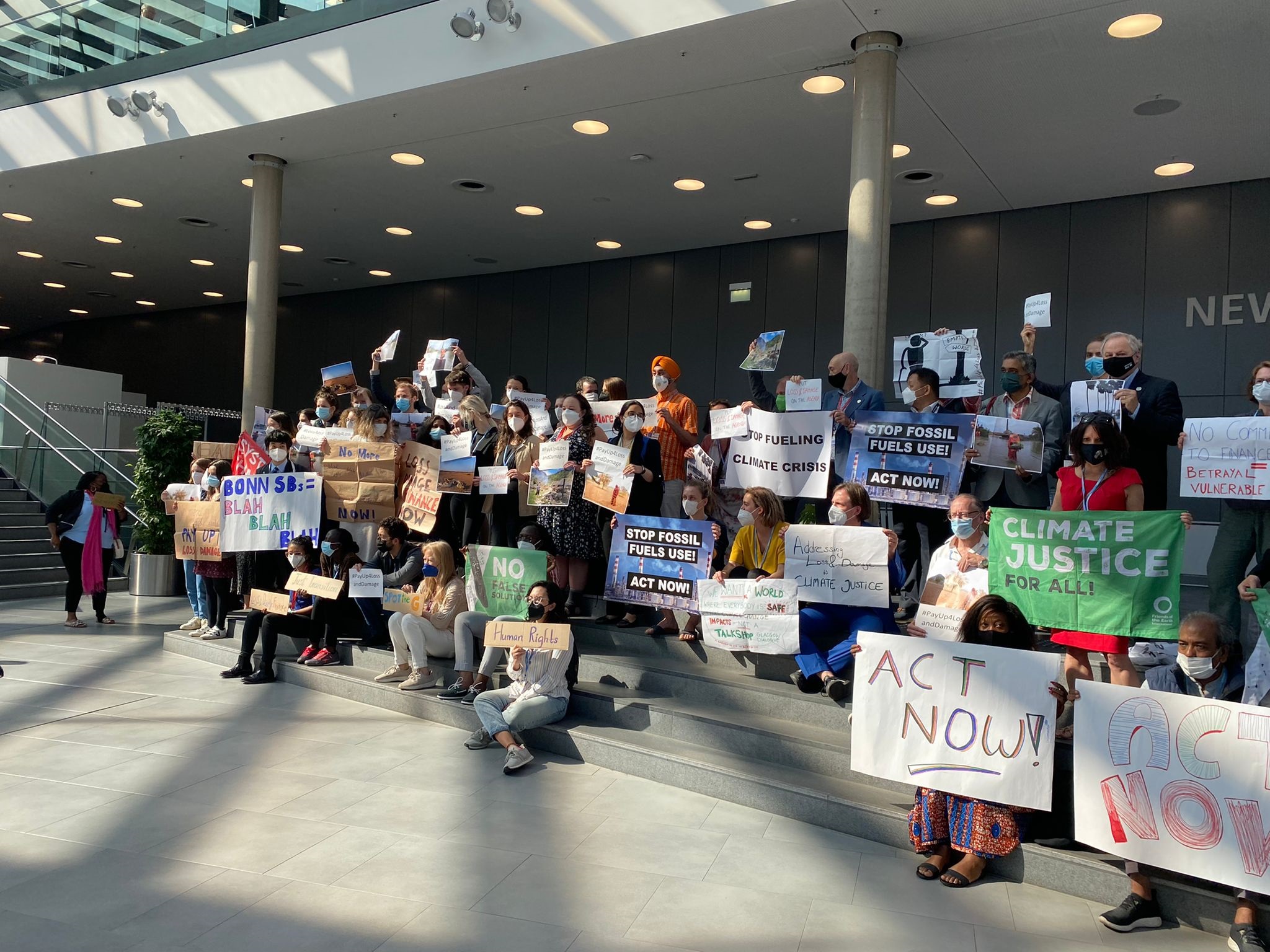 World leaders came together at the climate talks in Bonn, Germany which ended last week Thursday, 16th June 2022 with very poor outcomes, especially on loss and damage. This was another wasted opportunity for climate action as the discussions at the different tables were void of actions that would have moved the world, especially the Global South further away from climate catastrophe.
Kwami Kpondzo of Friends of the Earth Togo, represented Africa on the delegation from Friends of the International, made this comment about the session:
"Offsets and nature base solutions narratives are being used to commodify the nature. Many corporation are using them to promote large scale monoculture plantations and conservation projects as a compensation schemes to the emission they have produced. The commodification of nature through these schemes has a dramatic impacts on communities. Monoculture plantations lead to the destruction of communities' livelihood by land grabbing, communities' displacement, and use of chemical pesticides.
I call on the Governments of the world to act now and fast to phase out oil, gas and coal and enter effectively into a just transition process, a transition rooted in justice that will create the conditions for everyone to live a dignified life. They must prioritize Climate finance to help the global south adapt and mitigate against climate change."
Contact us for more information;
Kwami Kpondzo , Friends of the Earth Togo
Photo credit: FoEI